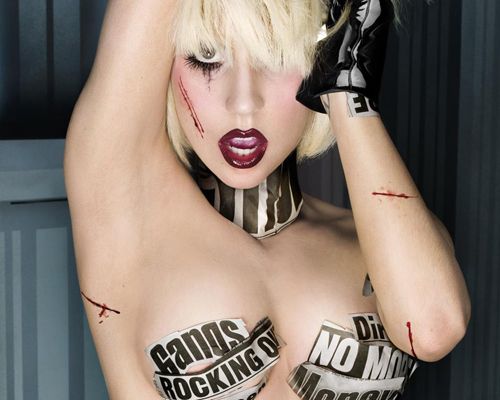 I remember some kind of rumor or urban legend circulating that Lady Gaga is/was really a man. No, she is a woman, not a drag queen, but her extravagant dress and overwhelming public persona (all in the interests of self-expression of course, the byword among her young fan base) can honestly lead one to come to that conclusion.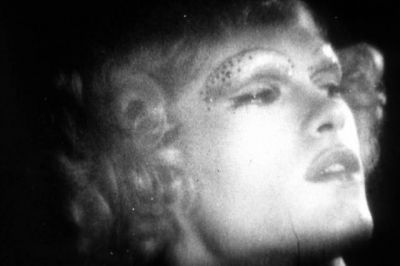 Drag queens of course always adopt another name, as did Lady Gaga, who is really Stefani Joanne Angelina Germanotta, as did gay porn director/star Christopher Rage (The infamous sex pig, who plays Mary Jim Stunning in drag) mildly camping (I emphasize mildly) it up as the evil Arachne, a "brilliant, evil madwoman on a crusade to rid the planet of sex" in the early 1970s porn flick Drive. In Drive Ms. Stunning kidnaps scientist Mark Woodward, who developed a drug that can control the human sex drive. Do you the reader knows what that means? It means that evil super villain Arachnein would have the power to control the whole world! In fact, as our porn reviewer argues, cause "the complete castration of humanity." Oh No!!!.
Is this shades of Zsa Zsa Gabor, Queen of Outer Space, who hates all men? Or, a closer analogy, Faye Dunaway, essentially the drag version of Joan Crawford in Mommie Dearest, taking over the town in that dreadful film Supergirl. The B-movie connection between Ms. Stunning, Zsa Zsa and Dunaway is quite obvious. What's different in Drive as to the other films is the sense of story, a grand outrageous narrative (and not just the big orgies with 50-plus people which the other films don't have). For there's something at stake in Drive: sex, sexual interaction, sexual closeness, sexual outrageousness the celebratory feeling in gay sex before the AIDS crisis and Ms. Stunning.
Back to Lady Gaga and Ms. Stunning. Lady Gaga is very talented who showcases diverse talents (yes, she does a drag routine playing a man) in a very entertaining flamboyant style. But I think one needs to understand that she is indebted to an exciting history of gender-bending that the gay community, one of her biggest fans, started long before the sexual revolution of the 1960s and 70s. Her style without question acknowledges the similarities of the Christopher Rage's aka Mary Jim Stunning's of the world.
Continue reading