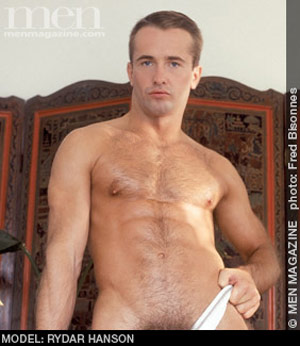 Now, this guy was one superstud, but also, from what I have read, multitalented. Born in Germany as Wolfgang Praegert in 1957, of an artist father, and the young Wolfgang apparently exhibited acrylic paintings at exhibitions in both France and Germany. He lived in Paris (to which all artists gravitate at some point), and then emigrated to New York City. He studied opera there briefly. (I am impressed. I wonder if he was a tenor, a baritone, or a bass.)

He then got into gay porn, making his first appearance in Chain Reactions after moving to Los Angeles. Now, why would he get into porn? He was one studly macho guy (uncut, hairy chest, but also the Marlon Brandoesque lips, woof!), of course, but maybe the art and the opera didn't quite work out as well for him.

He worked with Al Parker for Surge Studios, making appearances in Head Trips and Strange Places, Strange Things.
...
Continue reading