There are several ways to contact us at Bijou

Orders and Information:

To reach Customer service for questions and information about

product, problems with your order or any other Bijou related issue's,

email us at: bijou.orders@gmail.com

Website:

Problems with your website account or signing into the website,

email us at: bijou.orders@gmail.com

PR/Advertising for Bijou:

By Phone:

Office hours are 10am to 6pm Monday through Friday

800-932-7111 (24/7)

312-337-3404

By Snail Mail:

Bijou

1455 West Irving Park Road

Chicago Illinois 60613

Email List:

To be put on our Email List to receive our weekly specials, sale fliers.

Email us at: bijou.orders@gmail.com



Bijou
Thank you for coming to Bijouworld/Bijou Video, we value your patronage.
Bijou's business is to sell, promote gay classic/vintage adult films, vintage/collectible magazines, brochures, books, movie posters, 8mm films etc from our vast library/collection of gay sexual materials. We love to research and write on gay sexual and cultural history that we present through our reviews, product summaries, blogs and through the products themselves. We strive to offer products that include Bijou Classic films, magazines etc that are not available anywhere else and make the customer experience enjoyable, informative and fun. We want to put a smile on your (when you make a purchase) at the end of the check out process with a special "Thank You". Here at Bijou we offer a section for humor to perk up your day as well as a unique Gay Quiz (that offers some fireworks as well as humor, win or lose) that will save you money on any purchase. You will also notice on our website our responsibility to the gay community by the posts and notices that we feel are important to the community at large.
BIO: Steven Toushin founder of Bijou
It was in 1969 that the company that founded the Bijou (along with many other Adult Theaters and businesses) was formed. Today Steven Toushin one of the original founders is still actively running the businesses.
Born in Brooklyn N.Y. in 1946. Toushin in 1966 being 18 years old left N.Y. on his bicycle and traveled to Montreal to see Marlene Dietrich at Expo. During the next two years he traveled and worked at odd jobs digging graves, short order cook, picking potatoes, cutting pulp wood through out New England. Steven left New England in the summer of 1968 landing in Chicago, where he got a job managing the Aardvark Theater that showed underground experimental art films. This was the beginning of his unusual career.
With over 40 years of experience owning a broad range of adult businesses, Toushin has managed to survive (starting with his first obscenity arrest in 1969 for Jack Smith's "Flaming Creatures", the first of twenty-one obscenity arrests and trials (others were "I am Curious Yellow" and "Deep Throat) has flourish longer than anyone else in the adult industry despite 35 arrests, 200 busts to his business's, five federal trials, three federal appeals (wining two) and numerous state and local trials.
Toushin has defended numerous civil and criminal lawsuits in building courts, zoning problems, and local licensing problems that have led up to the Federal court system. He has been a defendant in the legal system continuously from 1970 to the present, and has had the opportunity to change a few repressive local laws. His last obscenity bust was in 1991; last police raid 1996 last federal trial 1998. Toushin has been incarcerated twice spending three years in federal prison for being in his chosen profession.
Toushin is the owner of the Bijou Theater (1970) the oldest gay theatre/sex club in the U.S., and Bijou Video a gay adult mail order company (1978). His businesses have included theaters, sex clubs, gay bathhouses, massage parlors (prostitution), and adult bookstores in Chicago, San Francisco, Indianapolis, and East Chicago. Toushin made and produced both gay and straight adult films from 1971 to 1996 as well as S/M films in the 1970's and Slave & Master films in the early 1980's. In 1987, several of his Slave and Master films were indicted on Federal obscenity charges in Tennessee, Utah and Nebraska as a result of Attorney General Meese's Commission on Pornography. This resulted in an extraordinary SM trial that included many well-known people from the Leather community. Steven's book, The Destruction of the Moral Fabric of America, is centered on this trial.
Toushin published The Bijou Video Catalog, the bible of gay video, from 1980 to 1995. In 1987 he made a censorship commercial that was put on 80% of all sex tapes till 1993. He has written for several weekly gay magazines, and has authored four books, The Puppy Papers, Puppy's Tales, The Destruction of the Moral Fabric of America, and the Bijou Cock Coloring Book. his website's are bijouworld.com and steventoushin.com. Toushin has been the subject of numerous newspaper and television news stories. He has been on the board of the Free Speech Coalition and has continuously fought for First Amendment rights from his first arrest in 1969 to the present day.
Bijou Theater
Since 1970, Toushin has Produced and presented shows at the Bijou Theater besides porn films. The Bijou is a unique theater space in that it has many unusual characteristics both sexual and theatrical. The theater offers superb theatrical stage lighting, sound, projection system and screen that rivals any small to medium live theater. Along with being a sex palace equipped with dungeon, cross's, bondage, glory-holes, chains. The dungeon is also used as a dance space while people cruise the glory-hole booths, dark corners and other play area's, while shows are being presented on our stage, and through out the Bijou
Today the Bijou Boy's Nude review is still going strong, and the Toushin continues to host and produce a variety of alternative entertainment, punk rock bands, conceptual artists, visual artists, performance artists and what ever tickles his fancy.
Bijouvideo
Since 1999 Bijou has been restoring-remastering it's vast library of films from a variety of source materials (16mm film, 1 inch masters, 3/4 inch tape, etc) that forms Bijou Gay Classics the only company of it's kind in the world that dominates the Gay Vintage, Classic, Pre-condom market world wide. With our vast source materials and creativity we create animation, gay sexual games, and funky 1950's-1960's retro style sexual trailers for our movies and youtube promotions. Bijou also sells gay magazines from 1900 to 2005, porn movie posters from the golden era of porn, vintage mail-order brochures, paperback sex books etc, design posters, naughty note cards, while writing blogs on gay history, sexuality, pop culture, politics and porn.
In 1989 at the Adult Video Awards show in Las Vegas Toushin received (while he was in prison) the Reuben Sturman Award "For Legal Battles on Behalf of the Adult Industry. In 2007 at the GayVN award show in San Francisco, Toushin was awarded the "Life Time Achievement Award" from the Gay Adult Industry. He is the 3rd person to ever receive this honor. In the June 2008 AVN (Adult Video News) magazine's 25th anniversary edition Toushin was acknowledged as one of the 25 pioneers who developed the Gay/bi Adult Film Industry. In January 2009 at the AVN award show in Las Vegas Toushin was inducted into the prestigious Founders Branch. This award recognized Toushin's (starting in 1969) contribution as a major player in developing the modern Adult Industry.
In Dec 2007 Mr. Toushin was elected to the board of the Free Speech Coalition an organization that represents the Adult Industry. In January of 2009 Mr. Toushin holds the distinction of being the first person to be voted off the Board of the FSC. Toushin felt the FSC did not represent the needs and interests of the current Adult Industry. The reason Mr Toushin was voted off the FSC board was because he created an outline for establishing an organization for business owners and sent out that proposal to select members of the Adult Industry. His proposal included a code of ethics, mission, vision and philosophy for establishing an organization that would best represent the interests of the modern adult industry in the U.S.. This did not sit well with the FSC.
Websites: bijouworld.com, bijougayporn.com, bijoutheaterchicago.com, adultindustryassociation.org, steventoushin.com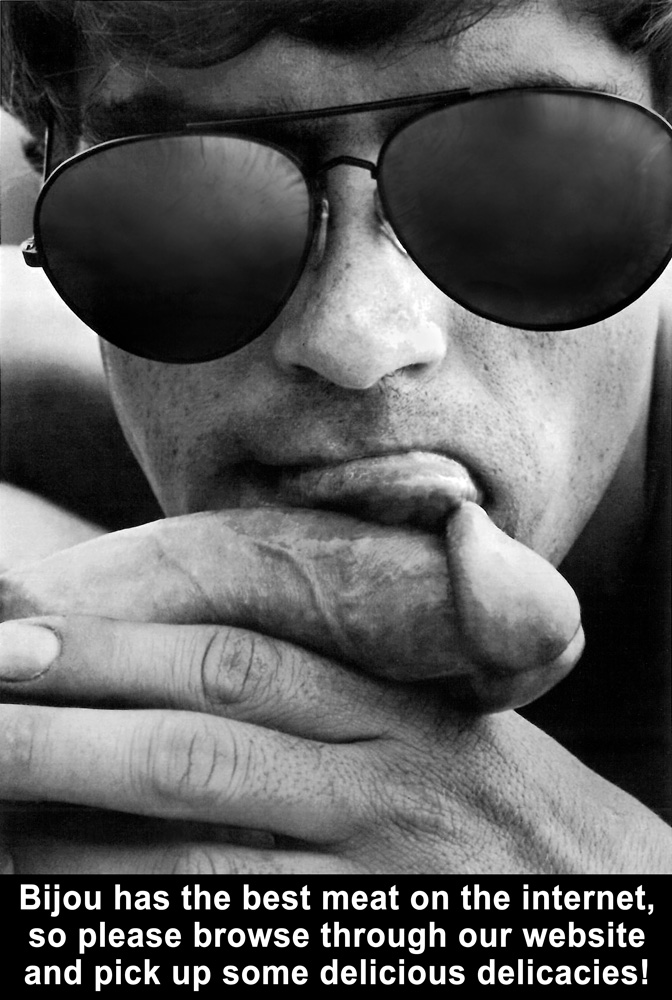 .